2013-07-26 - MITEQ will be exhibiting products for the Compliance market place in the mile high city at EMC 2013 in Denver (August 6-9). MITEQ will be highlighting three different products specifically focused on EMI/EMC compliance testing applications that include:
– New Tabletop (TTA) series of LNAs covering from 1 kHz-40 GHz
– Low-Noise Block Converters for extending frequency coverage of your current instrumentation.
– Analog Fiber optic links up to 20 GHz for EMI immune signal transmission.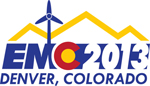 Join us at EMC 2013, Booth # 216 to see how these products can help you in the expanding needs for EMI Compliance in today's electronic world!
(Read More)